Our Team
Rabbi Chani & Zev Baram
Co-Founders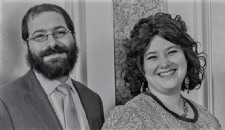 Rabbi Zev is a graduate of the Rabbinical College of America and holds a certificate from the National Leadership Consortium on Developmental Disabilities at the University of Delaware.  He has been working in the special needs community since his teens and has been trained and certified in various modalities of special needs intervention and support. In his role as executive director, Zev ensures thoughtful oversight of administration and programs and the execution of the strategic plan. He is actively involved as an advisor at all events and at Friends at Home introductory visits. He proudly leads the Friendship Circle's Birthright Trip to Israel. Zev's love of people and passion for those with special needs are ever present in all of his work.
Email: [email protected]
Chani is a graduate of Bet Chana Academy in Israel where she augmented her extensive experience in formal and informal Jewish education and programming.  As the older sister of three siblings with special needs, Chani brings her unique personal experience and her many years working in the community. While Chani works with Zev to set the strategic direction and provide advice on the on-going operations of Friendship Circle, her primary role is to develop and nurture the personal relationships with our FC youth, parents, families, board members, donors and staff which are the backbone of Friendship Circle and its success.
Email: [email protected]
Alexa Hinds
Director of Operations
Alexa holds a BA in Anthropology/Sociology from Western Connecticut State University, with minors in Psychology & Conflict Resolution. She has been working at FC since August 2017, and took on the role of Director of Operations in June 2020. As DOO, she oversees, directs and manages the day-to-day operations of the organization, monitoring progress and maintaining quality control. During college, Alexa worked for 3 years as Office Manager for Center for Student Involvement and served as both president of the Student Government Association and Treasurer for the Program Activities Council. In her free time, she volunteers weekly at an area Federal Detention Center, co-facilitating a class on Nonviolent Communication for women who are incarcerated there.
Email: [email protected]
Cait Gilmartin
Lead Behavioral Specialist
Cait has worked with children and adults of all ages in different capacities across the Philadelphia area, utilizing skills in relationship building, teaching, behavior strategies, consultation and counseling. She is a graduate of SJU and Philadelphia College of Osteopathic Medicine. Cait holds advanced degrees in clinical psychology and school psychology, receiving a doctorate in school psychology in 2014. Cait has been having fun and meeting new faces at Sunday Circles and other programs since 2009. Cait loves making art and music in her spare time and tries to read a book every week!
Email: [email protected]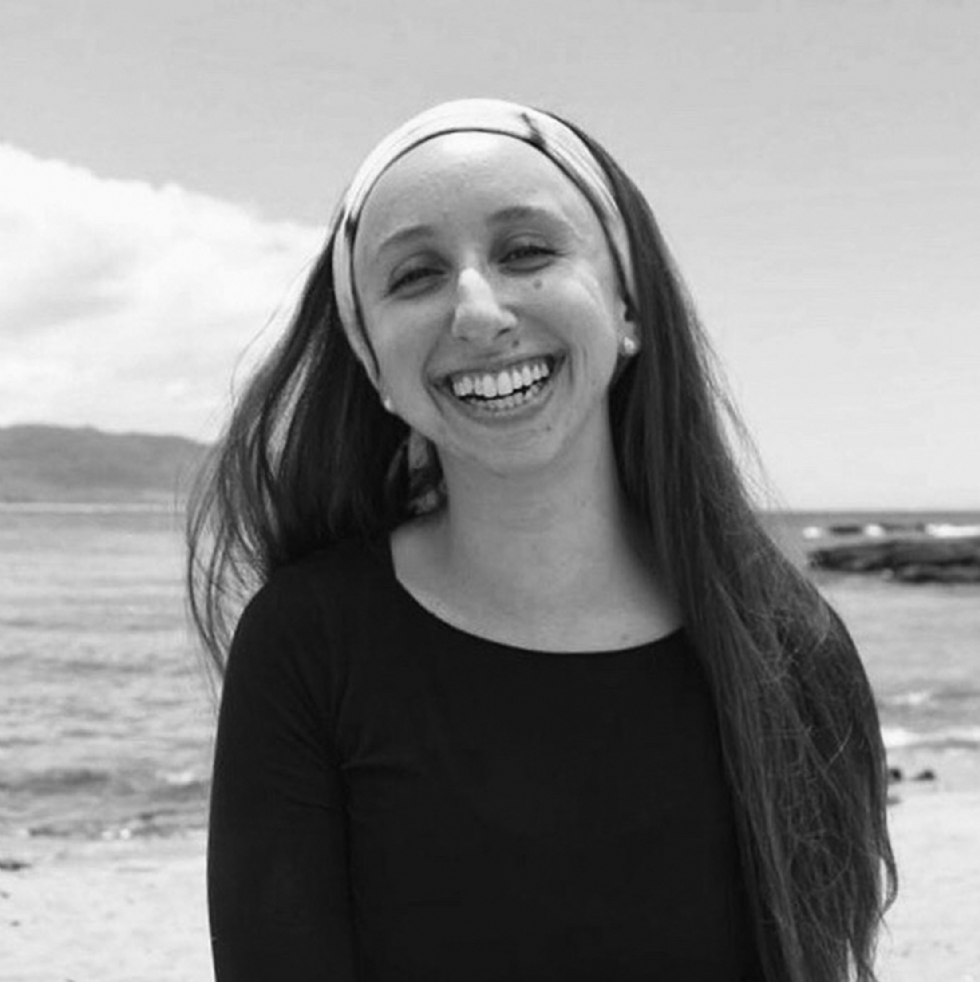 Amanda Thum
Outreach & Engagement Coordinator
Amanda was born and raised in Brooklyn, NY, spent a few years in Hawaii, and has lived in Philadelphia since 2018. She is a proud graduate of Barnard, the women's college of Columbia University. Amanda is a certified yoga teacher and founded The Confidence Class: yoga for women and girls' confidence. She is a high energy people-person, and confident communication is her jam. She loves to facilitate group learning and encourages young people—especially girls—to speak up (and often). Amanda is ecstatic to be a part of the Lubavitcher Rebbe's mission and life's work through Philly Friendship Circle! In her spare time, you can find her teaching class, exercising, jumping out of airplanes, and praying.
Email: [email protected]
Shannon Conway
Office Administrator & Executive Support
Shannon was born and raised in California with strong ties to the East coast with her family originally from Massachusetts. She graduated from San Francisco State University and made her way to Philadelphia in 2015. After working as an administrative assistant at the Steinberg Conference Center, she embarked on an adventure to teach in South Korea. Her experiences working with youth and interest in the greater Philadelphia community has led her to join our team. In her free time, Shannon enjoys music, sports, traveling, and quality time with friends.
Email: [email protected]
Leah Staub
Data Associate
Leah holds a Master's in Public Policy from the John Hopkins University and a BA from Earlham College. She has spent nearly 20 years developing support for community resources and services, with experience ranging from grantwriting for local direct services to advocating for Federal appropriations to producing the City of Philadelphia's annual consolidated community application for more than $30 million in Federal funds. She has also served in numerous volunteer leadership roles in the Jewish community, including coordinating events and spearheading fundraising efforts. Leah is working with Philly Friendship Circle to develop broader grant support and to maximize the value of membership and program data.
Email: [email protected]
Our Friendship Experts
Behavior Support Team

Cait Gilmartin, Lead Behavior Specialist
Chelsea Andrews
Avriel Finder
Meghan Garrett
Elizabeth Gladstone
Kelly Larson
Caitlin Oleski
Tiffany Riddle 
Stephanie Solomon